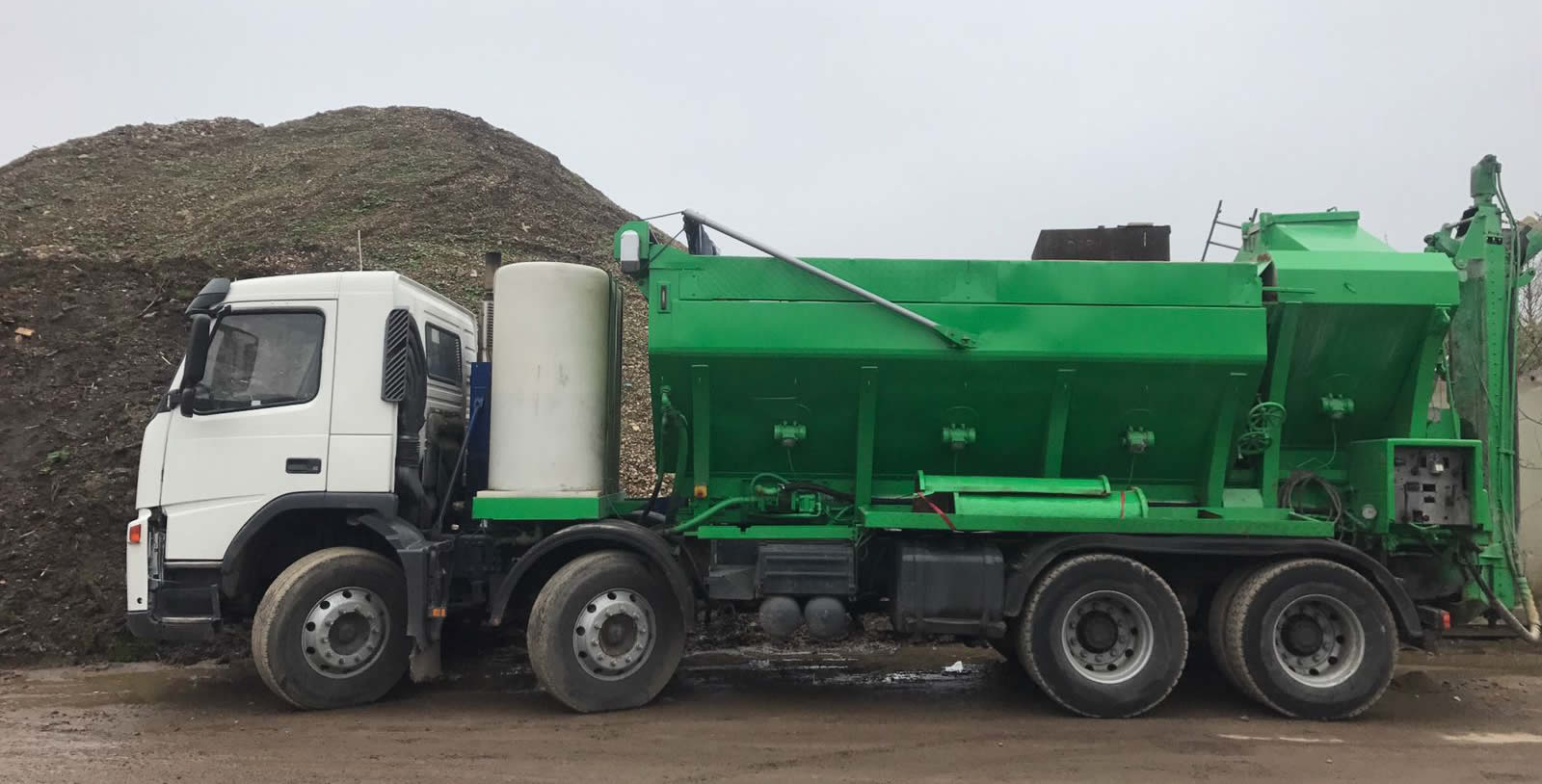 Understanding Volumetric Concrete Mixer (also known as volumetric mobile mixer) is a mixer mounted on a truck or trailer that contains separate compartments for sand, stone, cement and water. Materials are mixed on a job site to produce the exact amount of concrete needed
The technology of the rotary drum mixer is well established; but so are its limitations. The problem is that once loaded, it has a fixed amount of concrete to deliver within a fixed period of time before it sets. The mix also cannot be changed and if the customer has over ordered, the mixer must return to the batching plant for a part load; which is both costly and time consuming.
The Solution.....
The solution is the volumetric mixer, because dry ingredients are mixed on the spot, the concrete always arrives fresh; no older than seven seconds on site.
The Volumetric machine's uniquely precise delivery system means our mixers are accurate to within +1% either way of volume delivered and if the customer has over ordered, the mixer can be shut off without waste concrete. Furthermore the mix can be changed during the run to suit customer specifications precisely so, if you need different mixes these can be supplied onsite without returning to the plant or booking two separate deliveries.
In other words, there are no part loads, no waste, just precise and profitable productivity - a premium service that customers appreciate.
The mobile concrete mixer is a combination materials transporter and mobile mixing plant, mounted on a transport vehicle, usually a truck which carries sufficient unmixed material.....sand, cement, aggregates and water (and any other chemicals that may be used for special mix designs) to the job to produce fresh concrete, mixed to design specifications on a continuous or intermittent basis; as required.
Sand and stone are accurately proportioned by adjusting gates to the correct height. The settings are based on actual calibration of the gate settings done with the specific aggregates being used. The three basic dry ingredients (sand, stone, and cement powder) simultaneously drop off the main conveyor into the charging end of the mixer at the rear of the vehicle. At this point, a predetermined metered flow of water also enters the mixer. Action of the combined auger and paddle mixer rapidly, thoroughly and continuously mixes the ingredients and water to produce a continuous discharge of uniform quality concrete.
The materials blending action is continuous and may proceed until the ingredient bins are empty. On the other hand, mixing and delivery may be stopped at any time and then started again at the will of the operator. This permits production to be balanced to the demands of the placing and finishing crews and other job requirements.