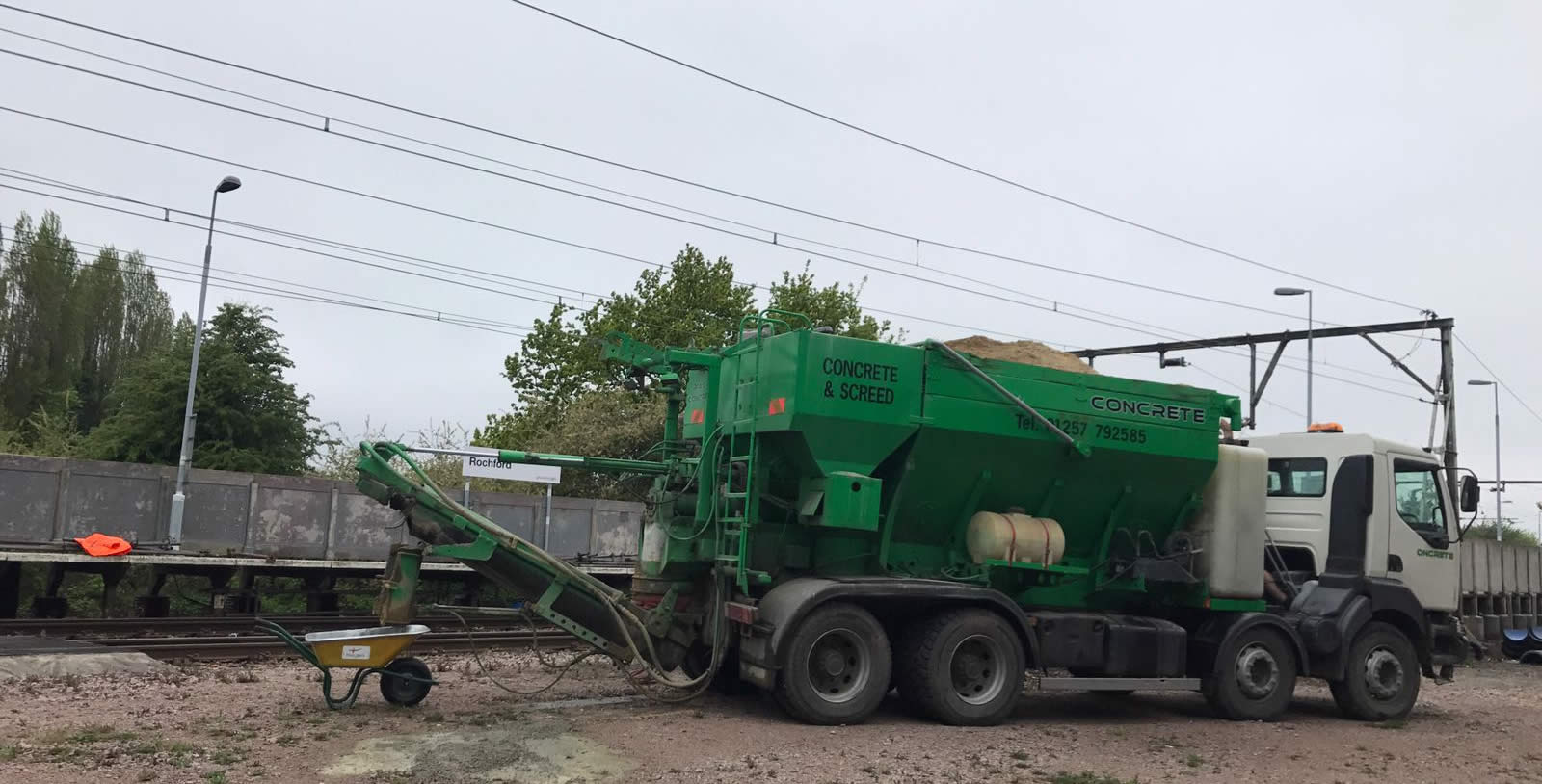 The most efficient cost effective and precise way of getting concrete to site, pay only for whats needed without worrying about second delivery charges. Mixes can be altered at site too!
A volumetric concrete mixer (also known as volumetric mobile mixer) is a mixer mounted on a truck or trailer that contains separate compartments for sand, stone, cement and water. Materials are mixed on a job site to produce the exact amount of concrete needed.
Our high quality Volumetric Mixers give the following benefits to the customer
1The exact mix can be produced on site and adjusted for the perfect mix to the required job - perfectly everytime.
2You only pay for the concrete used - simply no more waste!.

So how do they work?
Our breakthrough volumetric technology is the way concrete should be produced – a batch plant and mixer in one unit. Our mixers batch, measure, mix and dispense all from one unit so every time you have the precise design mix and quantity needed.
Take control of your concrete and produce fresh, high strength concrete anytime and anywhere you need it. Our Volumetric mixers let you choose what fits your needs; our units are used in a variety of applications. CASH Concrete enables our customers to produce the world's best concrete to the quantity required - perfectly every time!.